by Rush Beesley, President, RUSHWORKS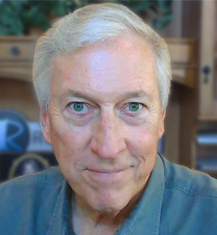 Video is Easy.
There aren't any 'terrible' video cameras these days. In fact, there are a myriad of tiny cameras with pinhole-sized lenses – often referred to as "cell phones" – that incorporate the latest technology and are available from many manufacturers.
With any current generation camera you can record (and stream) excellent HD video with minimal lighting. Overhead fluorescents provide adequate 'soft light' for any meeting venue. So just turn on the camera, frame your shot, and press Record.